Toeboard loom plugs : accessing, cleaning, checking for bad contacts
Instead of threading large looms through holes in the firewall, RR engineers decided set of 6 plugs located at the bottom of the firewall.
Remove several parts against the firewall on the left handside
These are the wiper motor, the blower motor and the squirrel cage. All of these tasks are performed
here
. Stop before the two last steps.
0-The toe board connectors
You'll find six multiple connectors (9 pins) also called LUCAR connectors. On the Practical Wiring Diagram these are named (G,H,J,K,L,M) from left to right when facing the windscreen.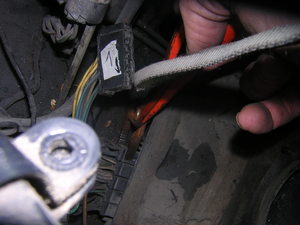 1-Remove each connector using a pair of pliers
As they will be probably stuck, gently twist / tilt the top of the connector (taking care not to touch the wirings).
Tools: Pliers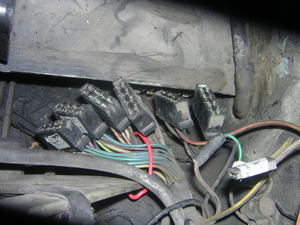 2-All toe board connectors unplugged
Causes of faulty contacts
Here are two examples of things one could find after the removal of the connectors.
"[These connectors] save threading large looms through holes in the firewall but if corrosion gets in there they can lead you a merry dance." Tee One Topics #81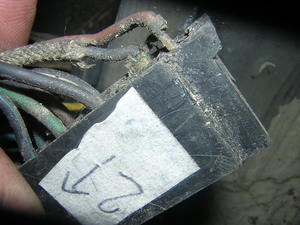 3-Loose wire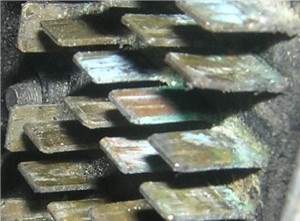 4-Corroded contacts on the board
Various and cumulative methods to clean electrical contacts :
- air gun;
- pencil eraser;
- electrical contact cleaner;
- 90% alcolhol + Q-tip
- papier abrasif (1000)
The problem in the present case is the very bad accessibility of these contacts which are located deep into the engine compartment. 2015 - 2017

|

admin